Zens launches next generation Qi wireless chargers
News |
27th February 2013
Zens presents the slimmest Qi wireless charger available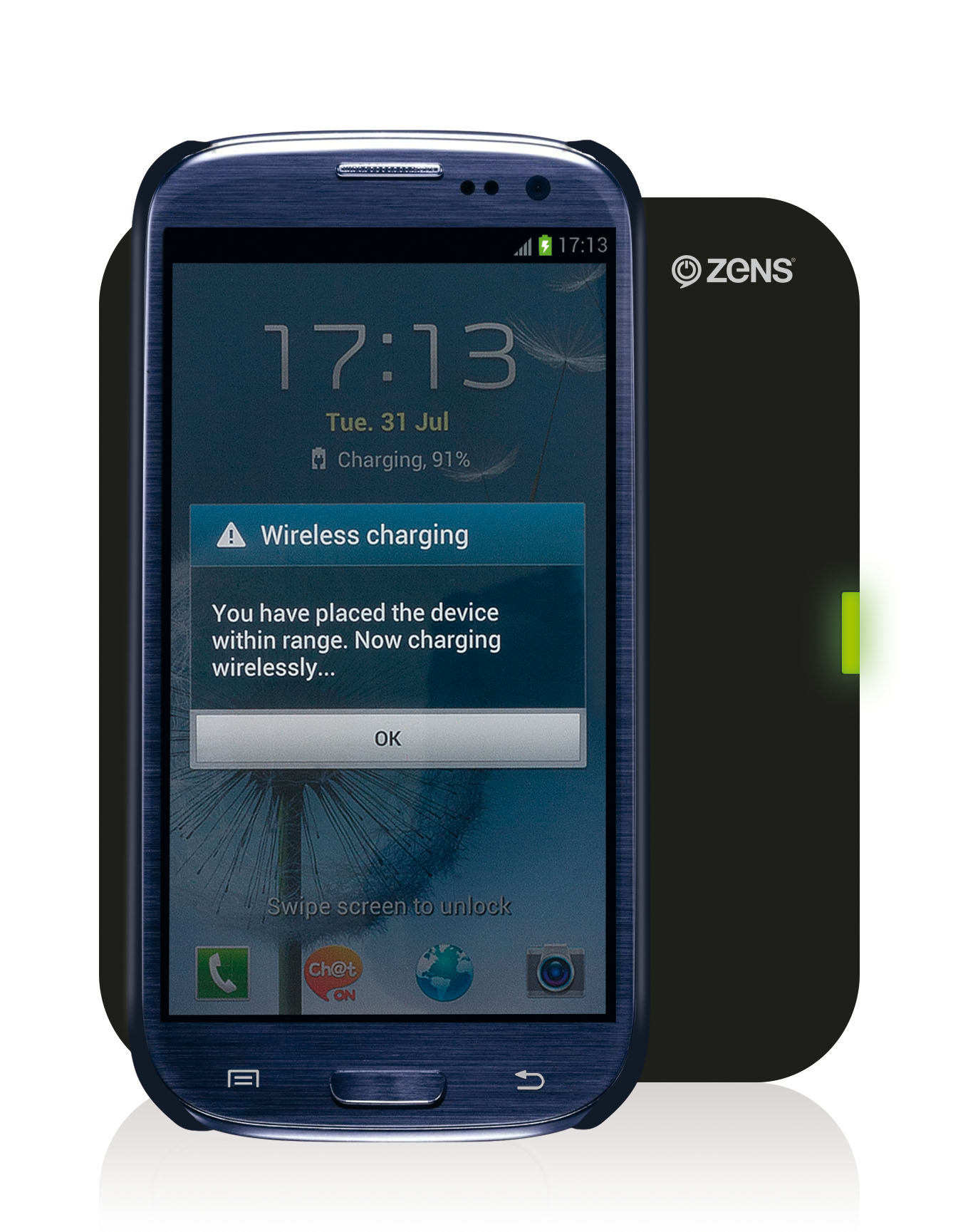 Zens Single Wireless Charger
Zens, developer of innovative wireless charging solutions that meet and exceed the most stringent consumer demands, announced today the launch of their next generation Qi wireless chargers. Now with 4G connectivity, Bluetooth, large displays and limited space for high-capacity batteries, consumers are looking for convenient and easy ways to make sure they never run out of battery.
Zens, the first brand in both Europe and China to launch a full portfolio of wireless charging solutions, will take the concept to the next level with their advanced next generation wireless charging products. By reducing the footprint with a whopping 40%, the new charger is the slimmest Qi wireless charger available at this time. Due to multiple charging coils, large display smartphones will be charged effortlessly.
Largest free-positioning area
The free positioning feature of the Zens single wireless charger allows for ultimate user comfort and a flawless performance. Thanks to several induction coils in the charging pad, the device doesn't have to be locked into an exact position. The user is ensured that, when he or she places the phone on the pad, its battery will be charged successfully at all times. There are no magnets in the Zens wireless chargers. For ease of mind, a LED light on the charger indicates when the phone is charging.
All of Zens wireless charging solutions are designed with concern for sustainability in mind. Standby-power is ultra-low and once fully charged, the system automatically shuts down.
Zens Galaxy S3 Wireless Charging Case
Following the successful launch of the first Samsung Galaxy S3 wireless charging battery cover in October 2012, Zens is also launching a unique new wireless charging case for the Galaxy S3. The new product combines both protection and wireless charging into one product. The Zens Galaxy S3 Wireless charging Case is used as a snap-on shield and offers protection for your valuable Galaxy S3. It will be available in blue which perfectly fits the marble white as well as the pebble blue Samsung Galaxy S3.
About Zens

Improve quality of life – go wireless
Zens is your innovative wireless charging expert. Located right at the heart of one of Europe's most prominent high-tech centres, we develop state-of-the-art wireless charging innovations that aim to improve quality of life.
At the right place, at the right time, between the right people
Densely inhabited with the most reliable technological experts, the Eindhoven Brainport region is renowned for its highly innovative and collaborative state of mind.  From this ever-inspirational environment, wireless charging solutions in any shape or form are developed for both consumers and businesses across all industries.
Contact information
Zens
Johan Plasmans
johanplasmans@zens.tech
High Tech Campus 10
5656 AE Eindhoven
The Netherlands
Tel: +31 408 517575