Wireless Charging Furniture
Furniture that wirelessly recharges your smartphone, tablet or smartwatch? The patented wireless charging furniture solution by Zens does the trick!
We're 'Always On, Always Connected': the demand for electricity at any possible time and location has increased significantly. At state-of-the-art offices, but also at existing workplaces in traditional office buildings.
Beautifully crafted and functional design is most certainly moving along with the innovations of our time. With easy access to wireless power, we keep ourselves connected and our batteries charged. Wireless energy is becoming a basic need. Businesses respond by adopting smart features like wireless charging furniture.
Numerous types of furniture have already been equipped with specialized wireless power technology. Design Furniture no longer has one, but multiple functionalities, for example a side table which can also serve as a wireless charger. There's only one comprehensive solution to the problem at hand: the Zens PuK® Built-in Wireless Charger for Businesses.
Wireless charging furniture integration: Smart
To never worry about empty batteries anymore. Whenever, wherever
Our ways of living have changed, and so our environment needs to be transformed. Wireless technologies are at the very centre of the process, wireless power will be ubiquitous. Over the last decade traditional phones have been rapidly replaced by smartphones that can never be missed. High-end mobiles with sleek and slim designs, enabled for high-tech wireless charging. To never worry about empty batteries anymore.
No more cables: embedding invisible smart technologies
Smart environments make our lives easier. While you focus on cooking a tasty meal, your smartphone automatically gets a fresh recharge. Bedside tables, office spaces and kitchens already have the required technologies integrated and can rightfully be named 'smart'. Smart electronics need electrical current in order to stay operational twenty-four-seven. Invisible power sources need to be available instantly. Just like Wi-Fi and wireless mobile networks, seamless integration into any type of environment can now be established easily.
Wireless charging furniture integration: Simple
Yes, appearance does matter
Wireless charging furniture provides comfort and user-friendliness and doesn't interfere with interior designs. Esthetics, flavours and personal preferences remain untouched. When creating peaceful atmospheres to relax or work in, noises such as power cables and sockets are eliminated. Modern-day gadgets not only fit into pockets easily, they're stylish enough to suit our home decors as well. Clean lines are no longer disrupted by messy elements. Smartphones, tablets or laptops automatically receive electricity in a home without sockets. Integrated systems recognize the need for power and shut themselves down when needed.
Wireless charging furniture integration: Fast
Wireless charging furniture improves your productivity.
Today, multiple devices with higher battery power can be charged simultaneously. Your mobile devices are kept alive invisibly at the office-desk, while you stay fully focussed on the task at hand.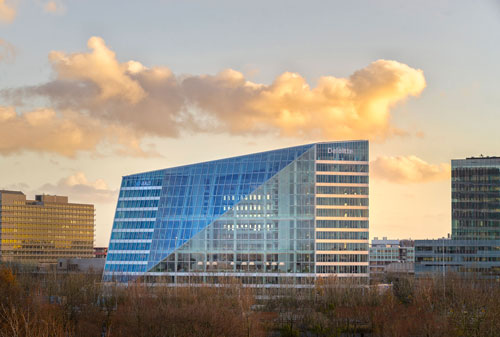 The Zens wireless charging furniture solution in the world's most sustainable office building
The Edge, Deloitte's headquarters located in Amsterdam, has all of its desks equipped with Zens wireless charging furniture solutions to keep mobiles fully charged.
In line with the mission to continuously improve the durable Cradle to Cradle furniture standard, Zens wireless charging technology was implemented in collaboration with a leading furniture manufacturer.
Zens general manager Erik Plasmans: 'Back in 2013, Deloitte realized that, just as WLAN passed to Wi-Fi, wired charging would be replaced by wireless charging. All work in The Edge is activity-related, employees are always on the move. Searching for any type of cable, for whatever the purpose, simply would be counter-productive and is basically not an option.'
Create a wireless charging hotspot with the PuK
We offer several options to create a wireless charging solution with the PuK
Visible Hotspot
Built-on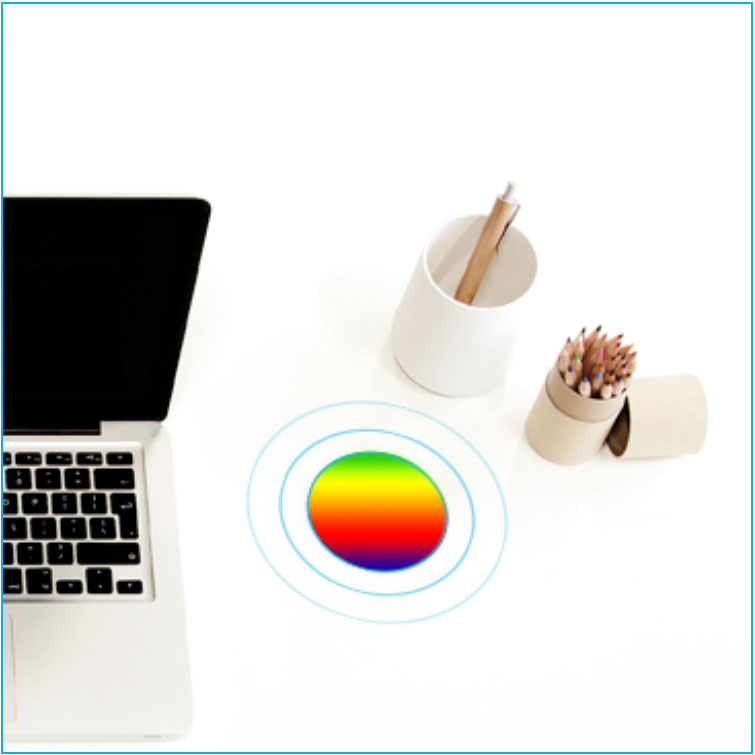 Invisible Hotspot
Built-under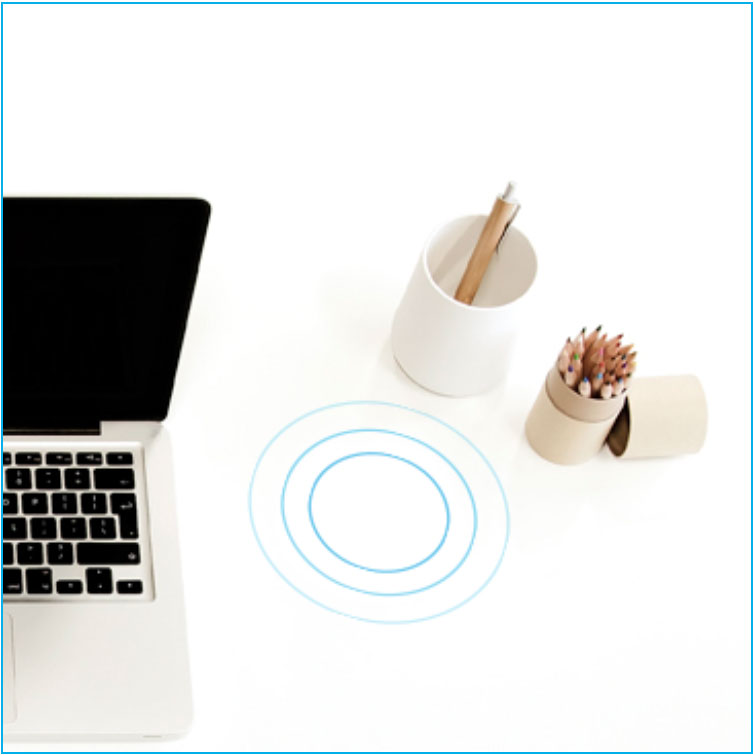 Check out our PuK product range >
More information?
We know for many people wireless charging is a rather new topic. To make wireless charging hotspots available for everyone to enjoy, many factors need to be taken into consideration.
If you're thinking about applying the technology to your business environment, do not hesitate to contact us. We're here to help.