Qi enabled headphones with wireless charging
Wireless charging is rapidly making its' way to our daily lives. It is getting increasingly popular and more and more branches are realizing its potential and value. It is the future and answers to the fast growing demand for power and being able to charge our devices everywhere. Wireless charging is already becoming a more mainstream features for smartphones and the list of all phones with wireless charging keeps on growing. So does the demand for wirelessly recharging multiple types of devices; Imagine the ease of charging your smartphone, headphones, smartwatch, powerbank, etc on the same charger. All headphones with wireless charging compatibility currently on the market are listed on this page. Find out if your headphones support Qi wireless charging by viewing the list below.
Headphones with wireless charging – Qi compatible headphones
Note: please report missing or incorrect entries here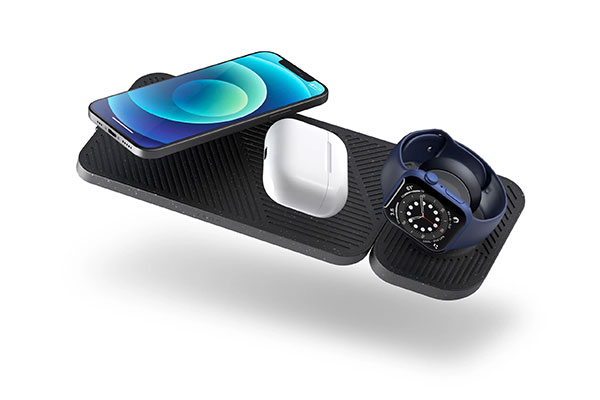 More information about wireless charging?
Zens is your innovative wireless charging expert. Since 2011, Zens has been dedicated to developing state-of-the-art wireless charging solutions. We'd be happy to tell you more about the wireless charging technology, how wireless charging or fast wireless charging works, the Qi standard and the value of Qi certification. If you have any further questions, please ask us.
Zens is continuously looking for new wireless charging applications for consumers and business solutions. If you're thinking about applying the technology to your personal and/or business environment, do not hesitate to contact us.